Welcome to Retrocables, perhaps the online store of retro cables with more variety in the world.
 If you want a cable to a computer and not have it in the catalog, please contact us.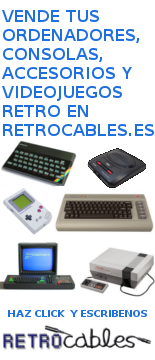 ©2011-2022 Retrocables. Los logos y marcas comerciales mencionadas corresponden a sus respectivos propietarios.
Todos los precios incluyen I.V.A.